Majorca is one of the most beautiful islands in the world, with its many coves and beaches, mountains, and some of the most beautiful golf courses in Spain.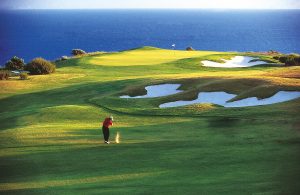 After having studied the various golf options to choose among the 18 courses of the island, you will be surprised of the experience that a stay in one of the 5 stars of the island, or in one of the Charming hotels that the island has to offer. For those of you looking for a more affordable golf trip, there are dozens of more economical options as well.
Do not hesitate to contact us to discuss the various options available to you !